The powerful cable prefeeder KS-W223 is designed for dereeling large wire or cable up to 10mm in diameter from either a wire spool or barrel, horizontal structure enables heavier wire reel load, it provides a constant and tension free dereeling which covers a wide variety of wire and cable.
It does not require any electrical connection to its hostmachine, this model works independently and is available to be integrated with a wire terminator or wire cutter stripper, wire dereeling speed automatically adjusts to the speed of demand.

It's able to handle both loose and reel wire/cable weighing up to 70 Kg.

Easy installation - typically requires little adjustment.

Adaptable for various types of materials, quick wire loading and unloading.

Two-motor design guarantee powerful feeding, motorized brake control method allows accurate feed effect, it's able to keep up with high speed and high acceleration applications.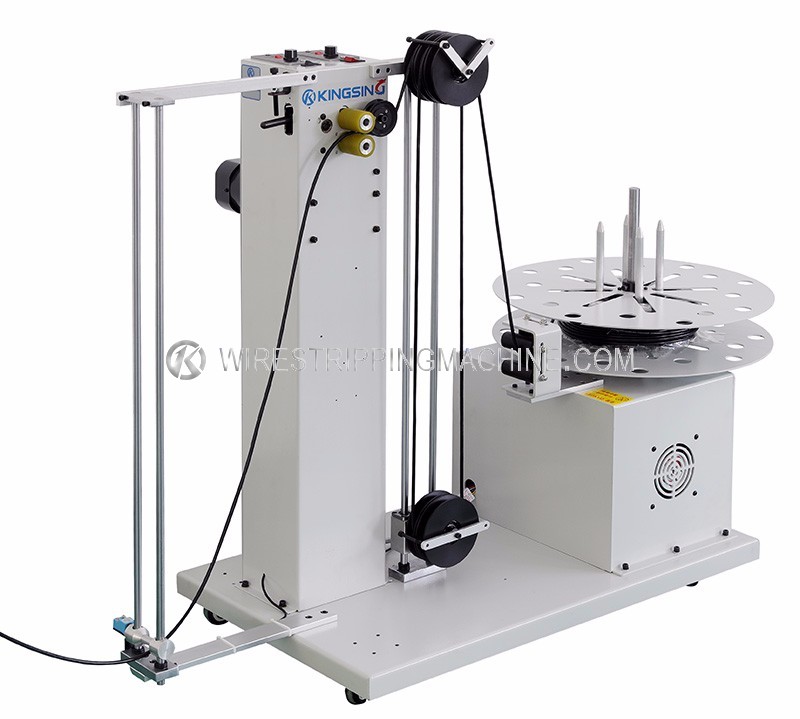 Scope of Application: wire reel or loose coil
Available Wire Size: Φ0.5~8mm
Wire Spool Diameter: Max. 500mm
Wire Spool Width: Max. 250mm
Wire Spool Weight: Max. 50Kg
Wire Feeding Speed:
Storage Capacity: about 5m
Power Supply: 220V 50/60Hz
Net. Weight: 74Kg
Dimensions: 1300×500×1040mm